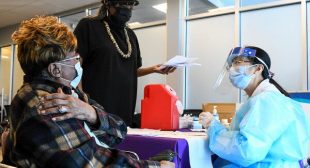 As soon as this city began offering Covid vaccines to residents 65 and older, George Jones, whose nonprofit agency runs a medical clinic, noticed something striking.
"Suddenly our clinic was full of white people," said Mr. Jones, the head of Bread for the City, which provides services to the poor. "We'd never had that before. We serve people who are disproportionately African-American."
Similar scenarios are unfolding around the country as states expand eligibility for the shots. Although low-income communities of color have been hit hardest by Covid-19, health officials in many cities say that people from wealthier, largely white neighborhoods have been flooding vaccination appointment systems and taking an outsized share of the limited supply.