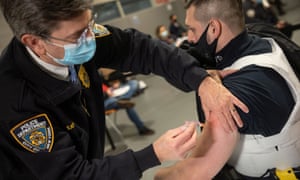 – Portugal's president tests positive; Lebanon tightens restrictions as infections skyrocket; 'Reckless' Christmas rule relaxation blamed for Ireland surge.
– Immunity from Moderna Inc's Covid-19 vaccine should last at least a year, the company said on Monday at the JP Morgan Healthcare conference.
– Despite vaccines against Covid-19 being rolled out in a number of countries, the World Health Organization warned Monday that herd immunity would not be achieved this year.