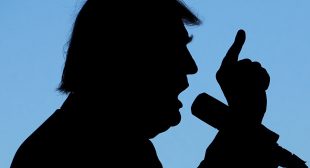 Straight after the "extreme vetting" blitzkrieg – which, technically, is not a "Muslim ban" – President Trump called the lucidity-impaired King Salman of Saudi Arabia and "requested, and the king agreed to support" (in the words of the White House), safe zones in Syria and Yemen.
The safe zones, everyone is waiting for the Trump-ordered Pentagon assessment, to be led by "Mad Dog" Mattis, on how they would be enforced. Drones? Multiple Black Hawk patrols? Squadrons of fighter jets? Boots on the ground?
Certified jihadis with Saudi passports, meanwhile, enthusiastically turbo-charge their celebrations.