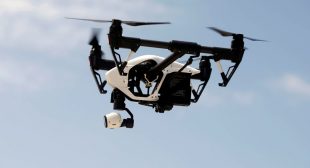 It's simple maths. We are chopping down about 15 billion trees a year and planting about 9 billion. So there's a net loss of 6 billion trees a year.
Hand planting trees is slow and expensive. To keep pace with the tractors and bulldozers clearing vast areas of land, we need an industrial-scale solution.
For example, a drone that can plant up to 100,000 trees a day.
BioCarbon Engineering, a UK-based company backed by drone manufacturer Parrot, has come up with a method of planting trees quickly and cheaply. Not only that, trees can also be planted in areas that are difficult to access or otherwise unviable.