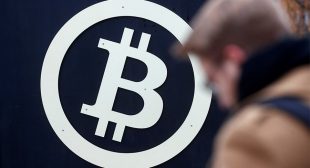 The EU is targeting bitcoin anonymity, saying the measure is needed to tackle tax evasion and other crimes. Anonymity of the cryptocurrency holders is a built-in feature that the EU hopes to undermine.
The new rules concerning cryptocurrency passed on Friday by the European Parliament and the European Council are part of a larger package, which also target prepaid cards and trust funds. The agreement is meant to be enshrined in legislation within 18 months by EU members.
Once they become law, the rules will require cryptocurrency exchange platforms and wallet providers to identify their clients. Identifying individuals and entities holding bitcoin and other digital currencies will presumably help to prevent tax evasion, money laundering and financing of terrorism.