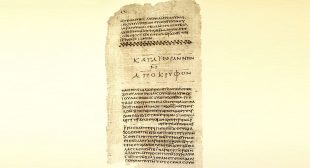 A manuscript of ancient alternative Christian teachings has been found by two researchers from the University of Texas. The manuscript, found at Oxford University, describes Jesus' relationship with a brother called James.
The Greek-language scripture is being labelled as part of the Nag Hammadi Codex, a collection of early Christian writings discovered in Egypt back in 1945.
Wrapped in velum, the original documents were uncovered by farmers in the village Nag Hammadi and contain teachings of Gnosticism, a strand of Christianity that incorporates pre-New Testament doctrine.