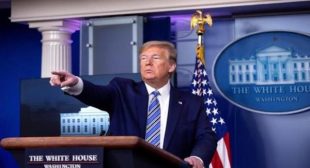 U.S. health experts briefed President Donald Trump in real time about the emergence of COVID-19 in China while working full-time at World Health Organization headquarters in Geneva in late 2019.
A dozen U.S. researchers, doctors and experts were at WHO headquarters when the new coronavirus outbreak began in China.
They kept the Trump administration informed of its discovery and spread, U.S. and international officials said.
The fact that these officials were aware of COVID-19 developments violates Trump's complaint to WHO.