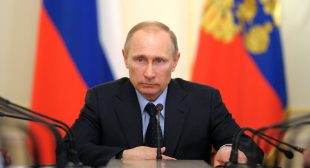 As a counterpoint to the 24/7 Russophobia oozing out of the US and the UK, Vladimir Putin is all but guaranteed to be re-elected for a fourth presidential term this Sunday.
Beyond the foregone conclusion, what's really hanging in the balance is the 70:70 equation: whether Putin can be assured of a 70% voter turnout and win roughly 70% of the vote. That would represent a firm endorsement of his domestic and foreign policy plans up to 2024.
Although Beijing does not provide official numbers, Putin is arguably as popular in Russia as Xi Jinping is in China – even with Xi being derided by the usual Western suspects as "the new Mao." Under the framework of the Russia-China strategic partnership, geopolitically this is, and will continue to be, the Putin-Xi era.