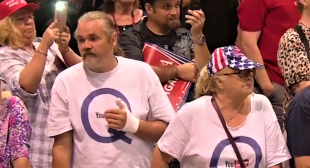 President Joe Biden was sworn into office on Wednesday, and some believers in the QAnon conspiracy theory have apparently realized that they have wasted years of their lives believing in a complete fabrication.
As flagged by Jared Holt of Right Wing Watch, a QAnon group chat that occurred during Biden's inauguration found many one-time faithful followers disillusioned with the false claims they had been sold over the last four years.
NBC News reporter Ben Collins, who has been covering the QAnon phenomenon since it first started gaining traction on social media, has similarly found devotees slowly realizing that they've been had.