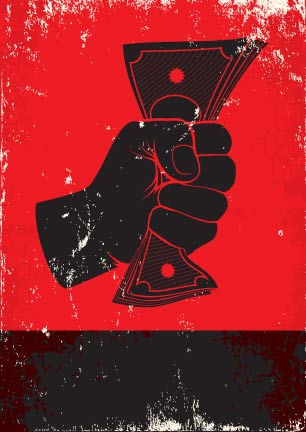 First the oligarchs came for our economy, and we said nothing.
Then they came for our government, and again, we said nothing.
Now, they've come for science, and we're not saying a word.
Thanks to Republican-backed austerity measures, our nation's scientific infrastructure has been hit with devastating budget cuts.
All across America, research labs are shutting their doors, scientists are joining unemployment lines, and potentially life-saving drug trials and research projects are being put on hiatus.
But have no fear, because the billionaire oligarchs are here.