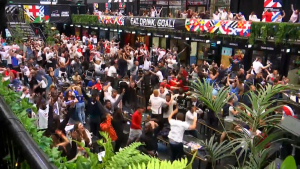 The explosive footage was obtained by Unearthed, Greenpeace UK's investigative platform, who posed as head-hunters to obtain the information from one of ExxonMobil's most senior Washington lobbyists.
The recordings appear to reveal the secretive behind-the-scenes activities of a lobbyist for a company that claims in public to support action on climate change, while fighting against legislative attempts to tackle it.
ExxonMobil say they "have supported climate science for decades" and accuse Greenpeace of "waging a multi-decade campaign" against their company and industry.
They insist their "lobbying fully comply with all laws and are publicly disclosed on a quarterly basis."