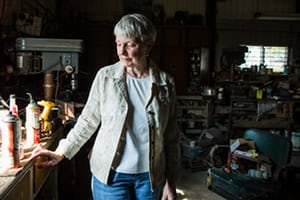 We were growing food, but couldn't afford to buy it. We worked 80 hours a week, but we couldn't afford to see a dentist, let alone a therapist. I remember panic when a late freeze threatened our crop, the constant fights about money, the way light swept across the walls on the days I could not force myself to get out of bed.
"Farming has always been a stressful occupation because many of the factors that affect agricultural production are largely beyond the control of the producers," wrote Rosmann in the journal Behavioral Healthcare. "The emotional wellbeing of family farmers and ranchers is intimately intertwined with these changes."
Last year, a study by the Centers for Disease Control and Prevention (CDC) found that people working in agriculture – including farmers, farm laborers, ranchers, fishers, and lumber harvesters – take their lives at a rate higher than any other occupation. The data suggested that the suicide rate for agricultural workers in 17 states was nearly five times higher compared with that in the general population.