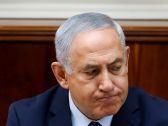 Eight European Union countries wrote an official protest letter to Israel, demanding over €30,000 ($35,400) in compensation for confiscating and demolishing structures and infrastructure which the countries had built in Area C of the West Bank, which is under full Israeli control.
A senior European diplomat told Haaretz that the letter, which is the first of its kind, was expected to be delivered to senior Foreign Ministry officials within a few days.
According to the European diplomat, Belgium was leading the move. The other countries involved in drafting the letter are France, Spain, Sweden, Luxembourg, Italy, Ireland and Denmark. All eight countries are members of the West Bank Protection Consortium, a body through which they coordinate humanitarian assistance to Area C.