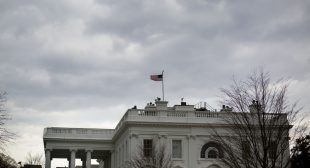 resident Trump has signed a new executive order that temporarily blocks visas from being issued to citizens of six majority-Muslim countries, revoking and replacing a controversial, now-suspended executive order known as the travel ban.
Like the initial order signed Jan. 27, the new executive order bars arrivals from specific majority-Muslim countries for 90 days and suspends the entire U.S. refugee program for 120 days. It also caps the total number of refugees admitted this fiscal year at 50,000, instead of 110,000.
But there are a series of differences. The ban announced Monday no longer includes Iraq. It explicitly doesn't apply to lawful permanent residents (green card holders) or existing visa holders. Syrian refugees are not banned indefinitely. Refugees already formally scheduled for travel to the U.S. will be permitted to enter the country.
The new order also omits a section about prioritizing refugees from minority religions in their home countries. That's the part of the initial order that, as NPR's Domenico Montanaro has reported, "indicates prioritizing Christians," and was one reason the order was challenged as a form of "Muslim ban."