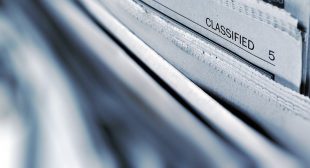 The existence of the organization became known in the early 1990s after a national commission started an investigation to determine if the military was compiling secret dossiers on "suspect" Swiss citizens. The probe was prompted by the revelation that Swiss police were secretly keeping surveillance files on around 900,000 citizens.
When P-26 was dissolved in 1991, Switzerland's Socialist and Green parties called for an investigation of its activities, which led to what became known as the "Cornu Report." According to the report, P-26 was without "political or legal legitimacy."
A top secret, unredacted copy of the report is in Switzerland's National Archives. However, some 27 associated files and dossiers on the investigation, believed to be in the country's Defense Department, have mysteriously vanished.
"There are three possibilities: the papers were shredded, hidden or lost, in that order of likelihood," said Josef Lang, a historian and former Swiss Parliament member. "But even if the most innocent option is the case, that's also a scandal," he added, according to Business Insider.