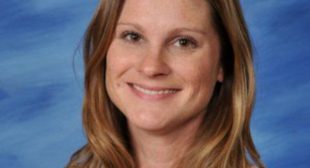 A second grade teacher at Ikard Elementary School, 38-year-old Heather Holland, died Sunday due to complications of the flu.
In addition to a classroom of second graders, Holland left behind husband Frank Holland, a 10-year-old daughter, and a 7-year-old son.
Holland fell ill about a week ago and planned to pick up flu medication but felt the $116 copay was too high, her husband said.
Frank Holland bought the prescription himself when he found out, but things worsened.
"Friday night, things escalated and she ended up in the ICU," Holland said. "The doctors got the blood cultures back and they had to put her on dialysis early Saturday."
Heather Holland died Sunday morning.
"I have to be strong for the kids but it's still surreal, it hasn't all set in," Holland said. "We've been together a long time, over half my life. She's my best friend, my soulmate, my everything."
"It hasn't set in with them yet either," Holland said of his children.
Her husband described her as a passionate teacher.