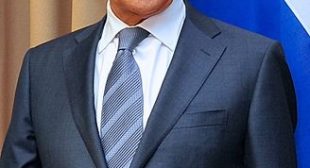 Russian Foreign Minister Sergei Lavrov has opened a permanent mission of the Russian Federation under the Association of Southeast Asian Nations (ASEAN) in Jakarta, Indonesia.
"The opening of our permanent mission confirms once again the priority of cooperation with ASEAN within the framework of our foreign policy in the Asia-Pacific region, confirms our intention to further deepen the dialogue partnership with ASEAN, our commitment to bring this partnership to a strategic level and to give it a strategic character"
According to Lavrov, a high-level dialogue has been established with the leadership of ASEAN and with the leadership of the member countries of this Association. He noted that regular mechanisms of sectoral cooperation in the fields of energy, science and technology and agriculture are being formed.
"The permanent mission will ensure the effective work of the joint Russia-ASEAN cooperation committee, secondly, and no less importantly, assist in developing the instruments of cooperation between the permanent representatives of the countries representing ASEAN," the Russian Foreign Minister said.