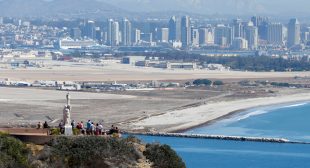 US sociologists have long said that the majority of Americans will not be Caucasian past the coming decades. Already in California, Latinos have become the majority demographic, though political representation is another matter.
In March, for the first time ever, the official population of California will be 39-percent Latino, nudging past the 38.8-percent of state residents who are white non-Hispanic and far more than the comparatively small Asian American and African American demographics.
The number of Latinos was initially expected to surpass the non-Hispanic white population, although the Latino birth rate temporarily slowed uncharacteristically.
This change is not necessarily a surprise, with California becoming the second state to undergo such a shift after New Mexico. Hispanic voters have yet to see their population accurately reflected in national politics, however.