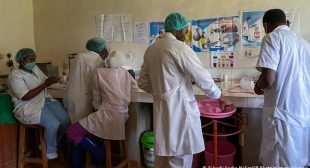 Guinea has declared an outbreak of Ebola after seven confirmed cases and at least three deaths, a leading health official in the West African nation said on Sunday.
In a region that was previously the starting point for the world's worst outbreak of Ebola, the cases mark the first known resurgence of the disease since the 2013-2016 epidemic that killed more than 11,300 people.
Although the COVID-19 pandemic has limited the availability of health resources worldwide, the World Health Organization (WHO) is rushing newly developed vaccines to Guinea to help contain the outbreak, as well as setting up testing, contract tracing and treatment facilities.