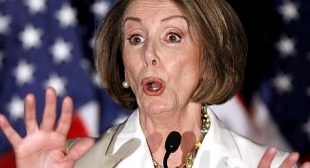 An unprecedented number of people are losing their jobs in the United States right now. Because of the employer-dependent health care labyrinth we have set up, that means an unprecedented number are also losing their health insurance. The new group of uninsured only adds to the huge chunk of the country—nearly 30 million people—that were already uninsured before the coronavirus hit.
Private health insurers' primary motive isn't keeping people healthy, but to cut costs, maximize profits, and deny coverage to boost their bottom line. Yet Democrats' big idea to help insure people is to effectively subsidize that largely reviled industry. Vox reported on Tuesday that House Democrats are going to push for a bill to fully cover premiums for COBRA, a health insurance program that allows workers to keep buying into their employer-sponsored plans after they are laid off.
But subsidizing overpriced premiums just sends money directly to private insurers and providers, without eliminating deductibles or copays. It also does nothing to help the millions of people who never had employer-sponsored health insurance in the first place.