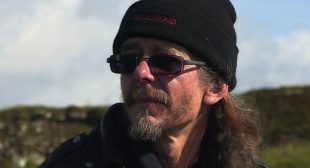 Male domestic violence victims are being urged to come forward and report their suffering in spite of the "stigma" surrounding their plight.
Nationally, the number of women killed through domestic violence is more than double that of men.
But in Cornwall men made up four out of the five most recent victims.
Authorities there said they have been working to tackle the issue after a review said there could be a "chink in the chain of support for males".
Nationwide, the majority of fatal domestic abuse cases are killings by current or former partners, including heterosexual and homosexual couples, but the figures also include family members such as siblings and parents – in accordance with the government's definition of domestic abuse.