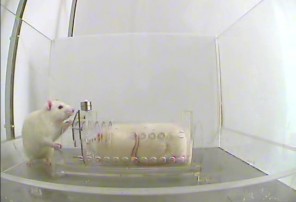 A study carried out by AAAS shows that rats chose to free the imprisoned rats rather than eating food placed near the cage, which suggests that the rats show compassion, primarily a trait seen only in primates.
Researchers at the University of Chicago performed some experiments to see if a rat would help a fellow rat out of a cage if it could. They got surprising results, the free rat did help the confined rat.
After hearing calls for help from the caged rat, free rat tried desperately to uncage the rat and did so effeciently over time. Not just that, the free rat would also save some of it's treat for the other rat. How humanly I say!