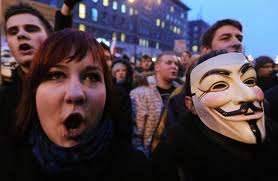 Trade unions in Poland block parliament after parliament voted to increase retirement age.
Solidarity activists have camped out for the last three days opposite the parliament building in Warsaw and have vowed to disrupt events during the Euro 2012 football championships.
Proceed to vosizneias.com for the photos of the event.