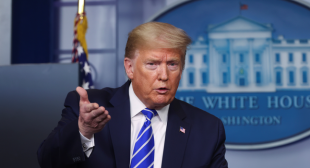 The National Republican Senatorial Committee sent GOP campaigns a 57-page messaging strategy that urged Republican candidates to blame China for the COVID-19 pandemic, according to a document obtained by Politico.
The memo said candidates should blame their opponents for not being tough on China and called for them to reject claims that calling COVID-19 the "Chinese virus" is racist.
The document, created by strategist Brett O'Donnell, said candidates should not defend the president's handling of the pandemic, and to pivot to blaming the Chinese government if Trump's response is questioned.