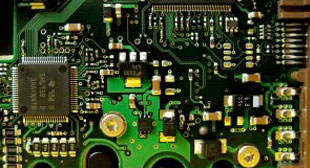 We've all heard that the problem with the web is fake news, i.e. unsubstantiated or erroneous content that's designed to mislead or sow confusion.
The problem isn't just fake news–it's the homogenization of the web, that is, the elimination or marginalization of independent voices of skepticism and dissent.
There are four drivers of this homogenization:
1. The suppression of dissent under the guise of ridding the web of propaganda and fake news–in other words, dissent is labeled fake news as a cover for silencing critics and skeptics.
2. The sharp decline of advertising revenues flowing to web publishers, both major outlets and small independent publishers like Of Two Minds.
3. The majority of advert revenues now flow into the coffers of the quasi-monopolies Facebook and Google.
4. Publishers are increasingly dependent on these quasi-monopolies for readers and visibility: any publisher who runs afoul of Facebook and Google and is sent to Digital Siberia effectively vanishes.