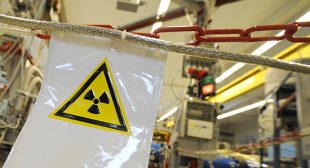 About one month after radiation leaks were reported at the United States' first nuclear waste repository, a second release has been detected in the air by Department of Energy officials.
According to the Associated Press, air-monitoring stations near the Waste Isolation Pilot Plant (WIPP) near Carlsbad, New Mexico, have picked up elevated radiation readings, suggesting another small batch of radiation has been released into the air.
Officials said these types of small releases are to be expected, but that they should fall below the safety standards outlined by the Environmental Protection Agency.