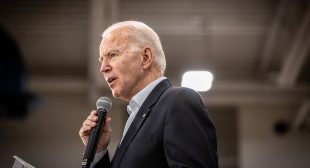 t has been less than two weeks since Americans started getting their second coronavirus relief payments — "stimulus checks" — and the anticipation about a third phase is already heating up.
President-elect Joe Biden has called the current $600 round of cash a "down payment," and early last week he said $2,000 checks would go out "immediately" if his party took control of both houses of Congress.
The Democrats will indeed run the House and Senate starting late this month, owing to some election results last week. In the days ahead, Biden plans to lay out a proposal for a massive new COVID relief package, including fresh direct payments to Americans.
How fast is "immediately"? Here's what we can currently say about the likelihood and timing of third stimulus checks.